Terms & Conditions
Site editing and publishing:
Pac & Plus
2 rue Conrad Kilian
78200 Mantes-la-Jolie

Email : contact@pacetplus.com
Tél : 06 35 71 17 02

Registered name: Pac & Plus
Share capital: € 65.000
Siret number : 83781694100012
RCS (Trade and Commerce Registration): Versailles R.C.S (Trade and Commerce Register)

Intra-community VAT N°: FR 27 837816941

Publication director: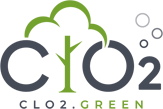 Sustainable Development and Energy Saving:
Ce This recruitment consultancy website uses the « WebGazelle CMS 2.0 » content management solution, developed by Cognix Systems, which boasts energy-saving technologies.
The « More Web, Less Energy » program from Cognix Systems aims to implement a sustainable development model, combining an increase in the quality of our solutions and services with a significant decrease in our energy consumption.
Privacy and protection of personal data:
Data are collected with the sole purpose of establishing a commercial and professional relation with the clients.
Personal data is held by PAC & PLUS for a reasonable period.
If the person does not provide all the compulsory data on the website forms (*Compulsory fields), he or she cannot validate the form.

The right of access and rectification stated in Article 34 et seq. of the aforementioned law is exercised by a postal letter to the following address :
PAC & PLUS - 2 rue Conrad Kilian, 78200 Mantes-la-Jolie FRANCE


Reproduction rights:
The entire site is subject to French and international legislation concerning copyright and intellectual property. All reproduction rights are reserved, including iconographic and photographic representations. Reproduction of any or all of this site in any form whatsoever is strictly prohibited, except with prior consent of the publication director.
Photography:
The photographs used on this site are subject to copyright. They cannot be used or duplicated without the written consent of PAC & PLUS.
Photographic credits : Adobe Stock / Istock / Flaticon

Notice pertaining to security:
So as to ensure security and guarantee access to all, this site uses site monitoring software to identify unauthorized attempts to connect, change information, or any other initiative that could cause damage. Unauthorized attempts to down or upload information, modify information that could cause damage and in a general manner any attempt on the availability and integrity of this site are strictly prohibited and will be prosecuted under penal law. Article 323-1 of the French penal code states that access and or false representation to all or part of an automatic data processing system (that is to say an internet site) shall be punished by two years in prison and a fine of 30 000 euros. Article 323-3 of the same code also states that the act of introducing data in a fraudulent manner to an automatic data processing system or deleting or fraudulently modifying the data that it contains shall be punished by five years in prison and a fine of 75 000 euros.